Ten out of ten services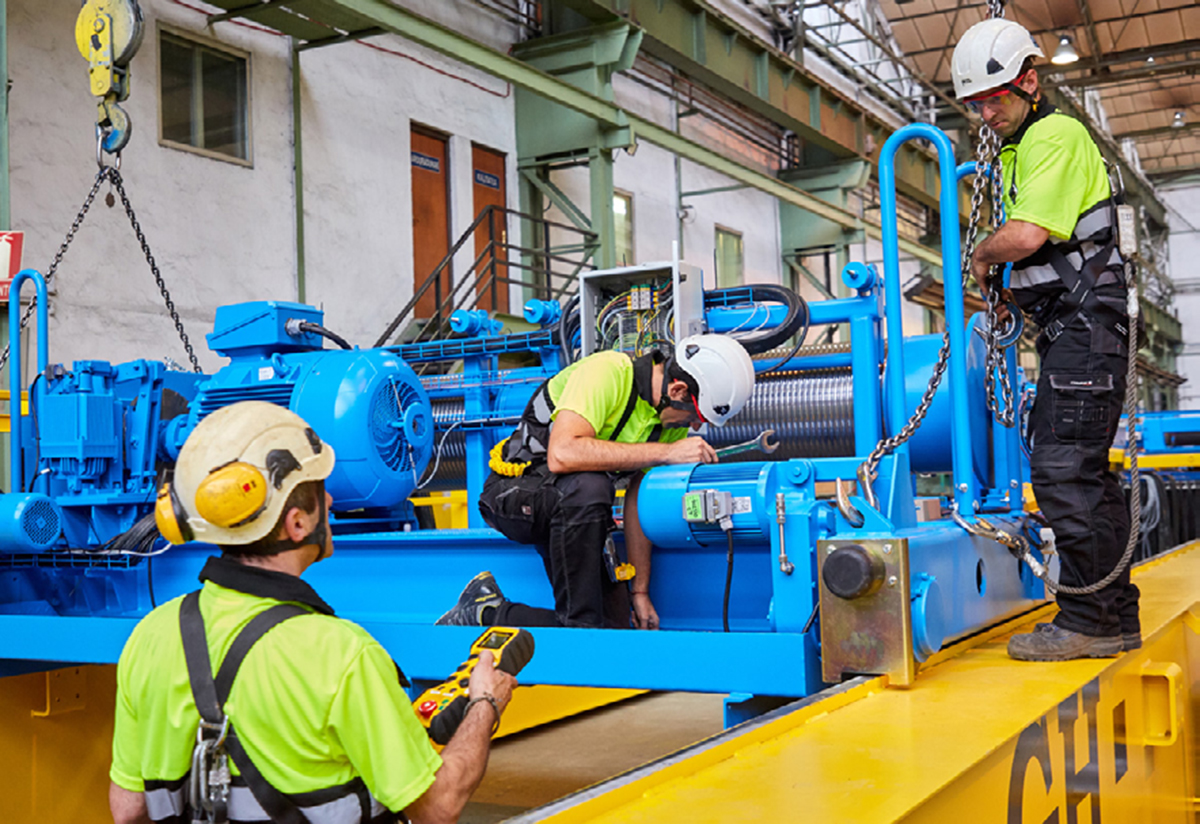 A TEN OUT OF TEN SERVICE
We adapt to each market and customer, without any reduction in quality or performance. GH GLOBAL SERVICE
Wherever our customer is, they can be sure of a quick and effective response. We provide a Technical Support Service in the 5 continents. With advanced technology and continuous advice.
Comprehensive preventive maintenance.
Corrective maintenance.
Supply of spare parts.
Supply of lifting accessories.
Modernisation and renovation.
Training of crane operators.
Assembly and commissioning of cranes.
Standard crane warranty service.
Service technology.
Connectivity / machine / technician / customer.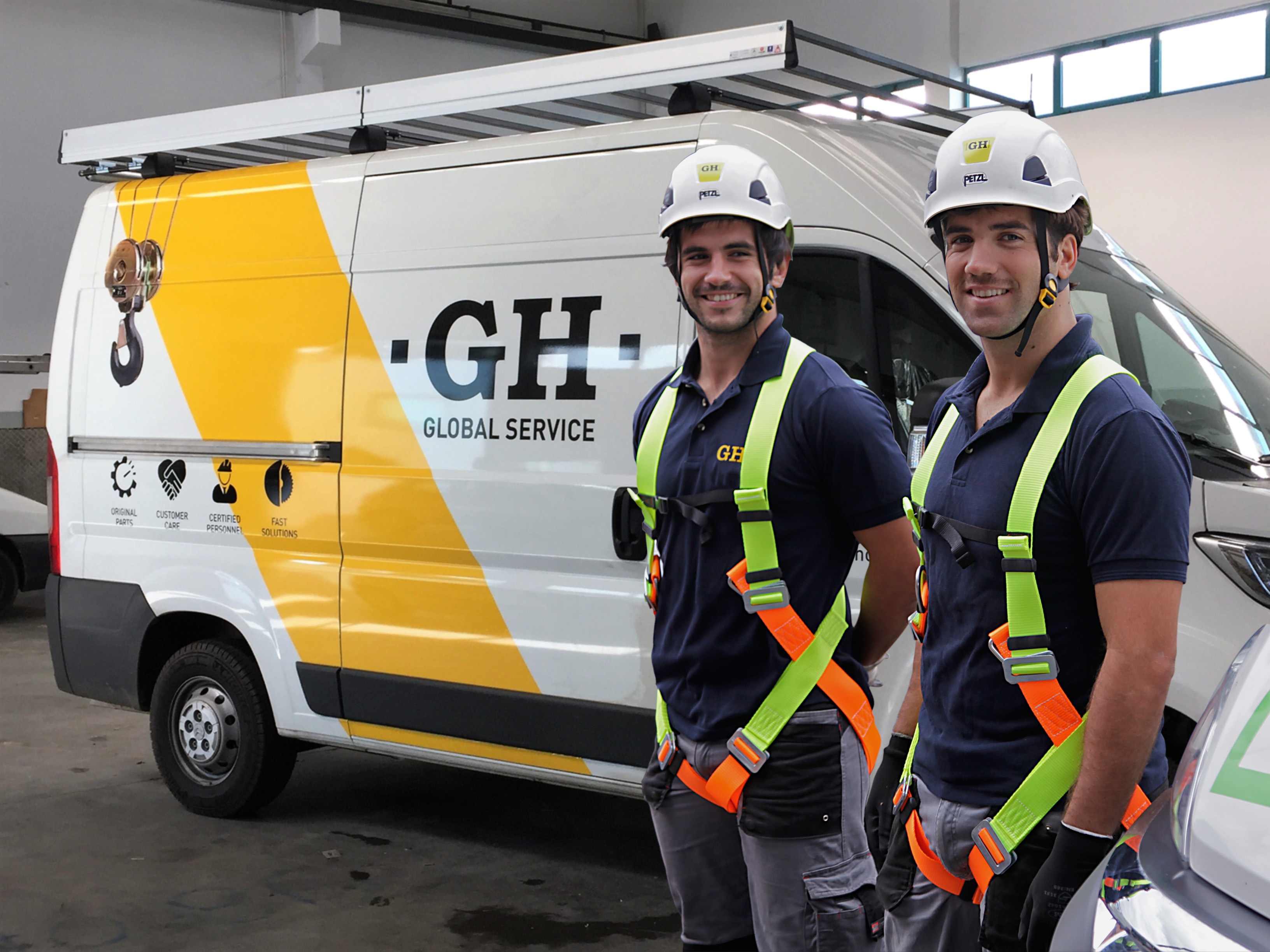 REFURBISHMENT AND UPGRADES
Using state-of-the-art communication technology, this platform allows:
Online reporting of incidents for the crane.
The prevention of future problems that may affect production.
Rapid intervention in the event of uncontrollable incidents.
The availability of statistical information on the activity of the cranes so that the customer can make the appropriate decisions.
Simple, shared and secure administrative management for the customer and the service provider.
Telematic control of the crane's performance and incorrect actions in the handling of the cranes.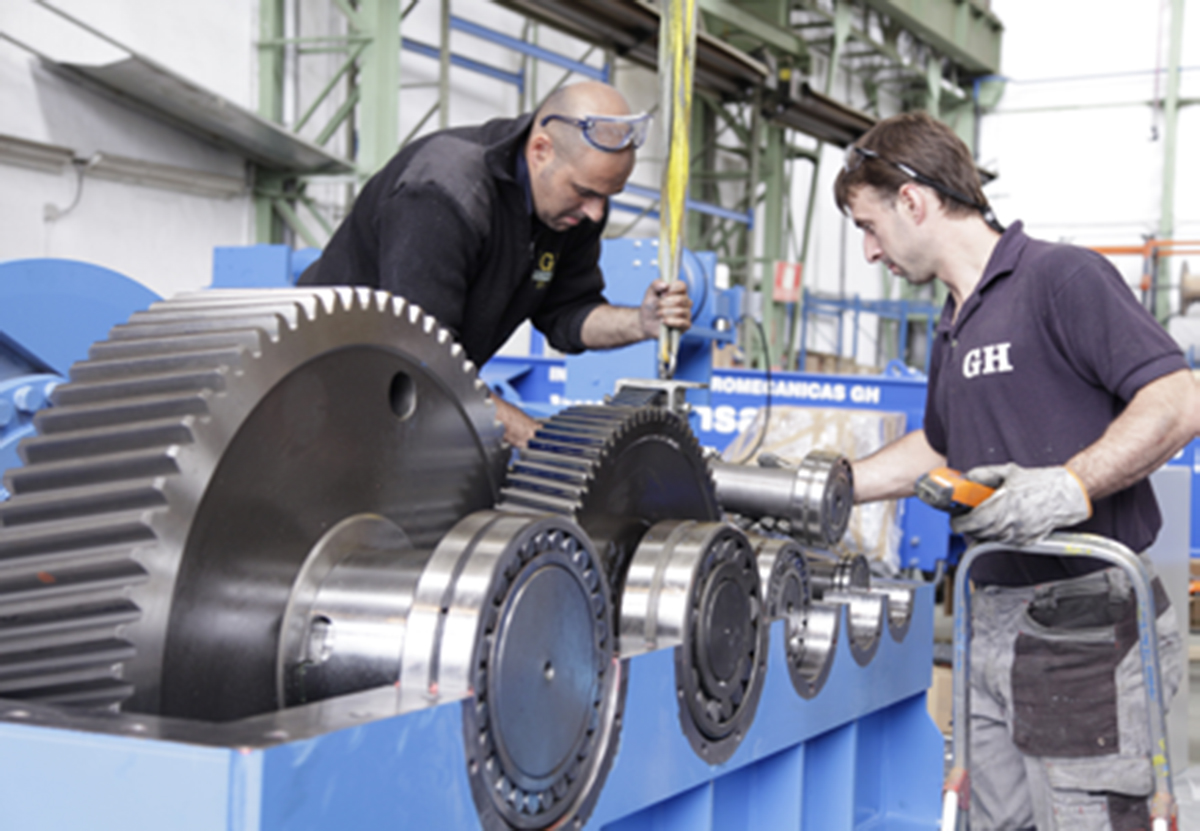 TRAINING OF OPERATORS
The correct use of our machines requires well-trained operators so that they follow the required standards of maximum safety and efficiency.
We have an operator training protocol that is carefully structured and documented, taught by our training experts.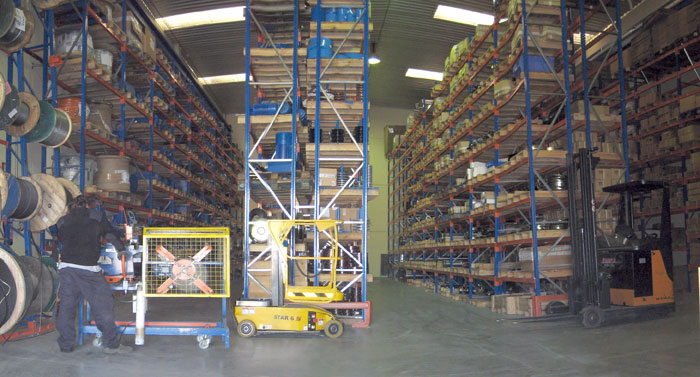 GH PARTS & ACCESORIES
GH is our central warehouse in Madrid-Spain, which supplies the highest quality spare parts to regional service centres around the world, in a very short period of time.
Go to SPARE PARTS page &nbsp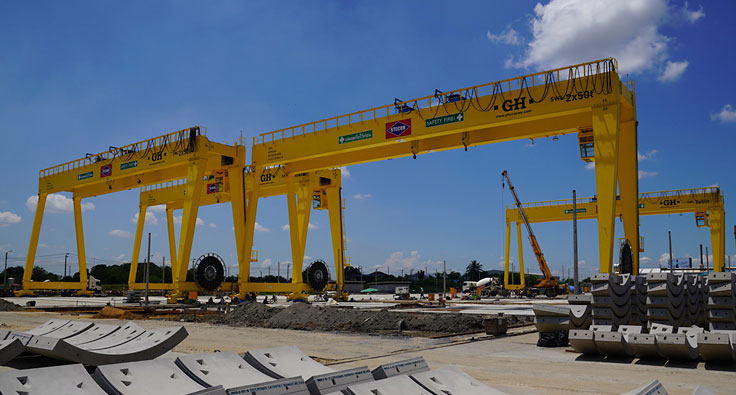 ACCESSORIES FOR LIFTING
Hoists, magnets, rockers, claws, clamps, weighing, slings and chains, lifelines, lightweight systems, power supplies, radio controls, lightweight jib cranes and chain hoists.
Go to ACCESSORIES page&nbsp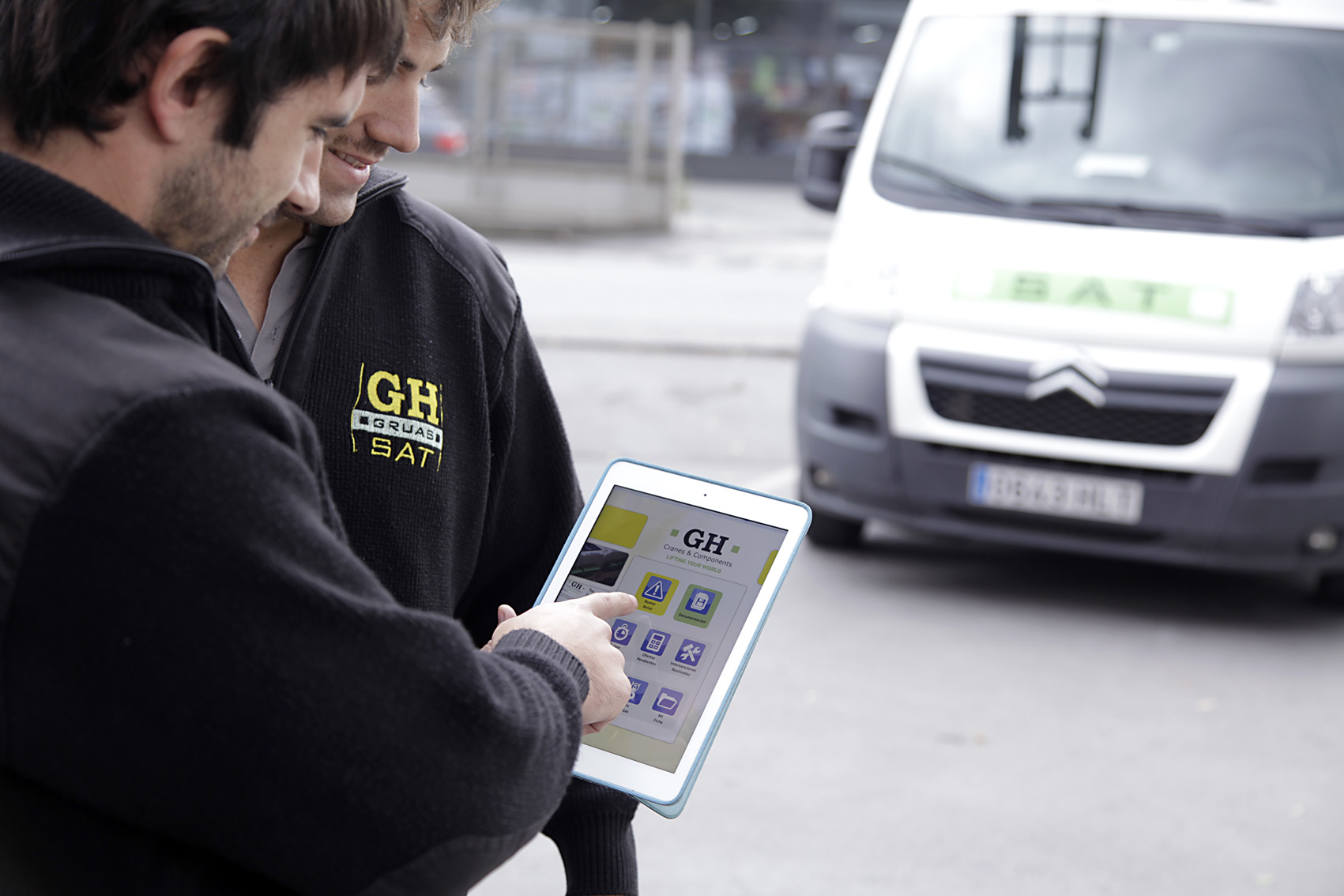 CONNECTIVITY
This is the technology that connects directly to service technicians, customers, machines and the GH data centre, through the cloud. It shows our customers all the service and operating data of our machines.
GH, through its data centre, can then perform Big Data analysis to better understand the operating patterns of our machines, developing products and services according to the production needs of our customers.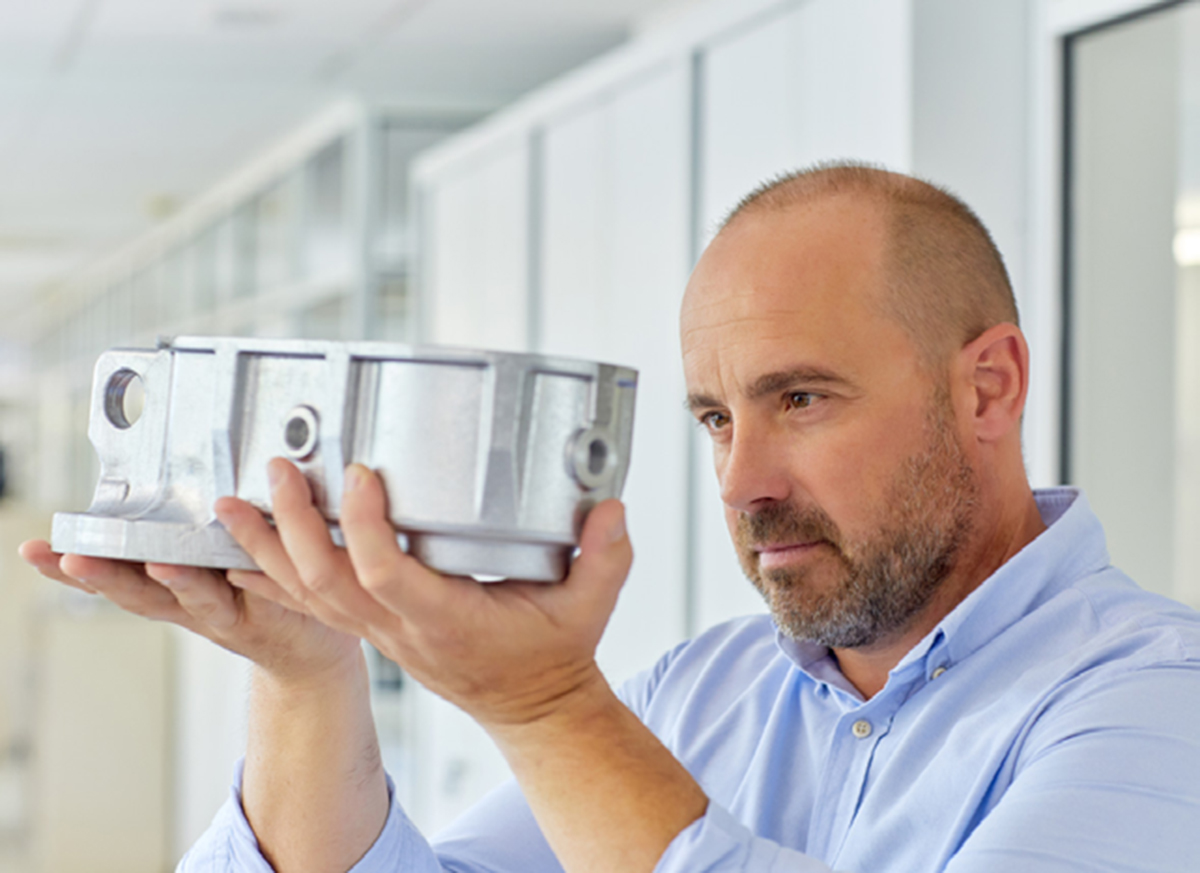 ENGINEERING, PRODUCTION AND SERVICE
Controlling all the production processes and capacities allows us to have an independent position in the sector as a whole.
The continuous investment in engineering and design, in the production processes, in the after sales and support service, and in the technology applied to all the products, is a constant attitude focused on the market.