Automotive gantry crane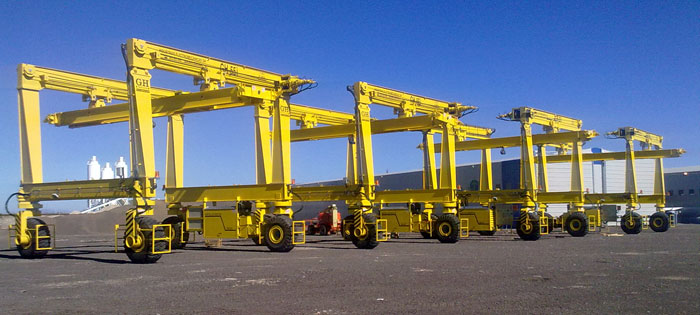 GH automotive gantry crane on wheels, allow the movement of loads in all types of industries and applications with autonomy.
In GH, we offer a wide array of generator or diesel power gantries, with a range of 20 t to 600 t. All of them are robustness, easy to use, easy maintained and handling, and they are very useful for sectors in the prefabricated industry, outdoor logistic storehouses (wind energy, prefabricated concrete structures, boilermaking, Rubber Tired Gantry crane RTG, etc.)
GH | CRANES | TRUST | EXPERTISE
IN MOTION
Lifting and mobility solutions with maximum reliability.
GH Marine solutions
The lifting applications that we offer the marine sector provide the operability and safety that modern marinas and boatyards need, allowing available resources to be maximised: Intelligent solutions to face future challenges.

GH industrial solutions
New lifting and handling design and manufacturing is geared towards enhancing operator productivity, safety and service life. For this reason, GH"s Boat hoist are a safe investment and an essential ally for your business.